How to Earn Passive Income in India? If you live in India, you might have heard about passive income and wondered how to earn it. Still, you're not sure where to start or how to find opportunities to make money while you sleep.
A passive income is basically an income that you don't have to work hard or continuously to maintain, which means you get paid while you relax and enjoy life.
Getting started with passive income in India can seem like a difficult process, but it's much easier than you might think. If you're looking for ways to make money and change your life without having to work too hard, this is the guide for you!
By following some tips and techniques to earn passive income in India, you'll be earning extra income without the need to spend more time and money on your business.
But researching and planning a passive income idea in India can seem like an overwhelming process, especially if you're not used to working for yourself. Here's the good news – you don't have to do it alone!
In this post, I will cover some of the most popular ways of earning passive income in India and take you through the process of setting them up yourself.
I will make sure all the ways to generate passive income fit into your schedule and won't take away from your quality of life too much. By the end, you'll have researched, planned, and started your first passive income stream!
20 Ways To Earn Passive Income In India:
1. Earn Passive Income In India By Investing In Stock Market
Make Money by Investing in Stocks in India If you have money, you can afford to invest. If you have time, starting a business is probably not for you. You might want to consider putting that money into stocks instead. A lot of people make tons of money by investing in stocks — sometimes even millions of dollars over just a few years.
There's even a term for such high-return investments: passive income. Unlike investing your hard-earned cash into a building or buying something, stock market investments are different because they rely on macroeconomic trends.
Most people think you need a ton of money and a lot of time to make a passive income. But with stocks, you can get started with as little as 1000rs, so there's never been an easier time to give it a try. And if you start small, there's no harm in putting your effort into something that doesn't pan out.
After all, it won't be long before your portfolio grows large enough for even more passive income—and then once again becomes too small. Use stocks as a stepping stone toward creating true wealth!
2. Make Money Blogging
If you're looking for a way to earn passive income, look no further than starting a business online. Blogging is one of my favorite ways to earn passive income. It has also taught me some valuable skills that have helped me land other kinds of freelance writing jobs (like blogging on Upwork and Fiverr!).
Making money blogging is tough. It takes a lot of hard work and long hours, but it can certainly be worth it if you do it right.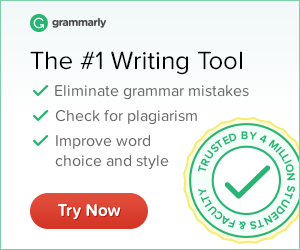 Suppose you are thinking about starting a profitable money-making blog or already have one and want to find new ways to generate passive income from it.
In that case, I highly recommend you check out courses on SkillShare and Udemy and build your skills and learn the art of blogging and making money out of it.
This can be another way to earn passive income as an online entrepreneur while working your hours on projects that interest you.
Also read:
3. Generate Income By Renting Your Property/Space
There are a number of advantages to having a rental income. First, the income can be expected, unlike other forms of alternative income. Second, the required time and effort are significantly less than with most other forms of alternative income. You can also generate passive income through rental properties that you rent out without any work on your part.
Making money from rental properties is a tried-and-true way of earning passive income. There are plenty of ways for entrepreneurs to generate revenue from rent, but let's start with some basic information about India's rental market.
According to statistics compiled by Morgan Stanley Research Institute, there are 4.5 million households that earn Rental income In India. This is close to 10% of India's total population. While most people don't make enough money from rentals, it doesn't hurt you to leverage these numbers if you're trying to earn passive income in India.
Look rental business as an opportunity to generate passive income in India. I bet you can generate a stable source of income if you play this game of renting intelligently.
4. Become Social Media Influencer and Make Money
A social media influencer is someone who has a large audience on social media and is able to generate income from that.
Today many people earn money from social media, and it's not just celebrities; you too can become an influencer by making videos on YouTube, writing blogs, or posting pictures on Instagram.
Social media influence has become an industry, and there are agencies that specifically hire social media influencers for advertising purposes.
When you start working with brands and companies as a social media influencer, your main focus is on creating engaging content that your audience will like and want to share.
And because of that, many people think that becoming a social media influencer is a quick way to earn money online. No matter how many likes or shares you're getting, it takes time and effort before you see any sort of return.
Take advantage of social media by using it wisely but don't expect immediate results!
5. Rent Your Car/Bike Out and Make Money
How can you make money by renting out your car in India? There are many companies that will allow you to rent out your car for a fee, making money in India on their own. This can be a great way to earn passive income in India and generate extra money. Many people make more than $500 per month, which is roughly 36K from their rental cars/bikes.
However, before setting up an account with one of these companies, it is important that you do some research into whether they are legitimate or not, as several scams prey on people looking for a free ride and only leave them with frustration and regrets! Take the time to look into these companies. Your experience will be much more positive and profitable in general.
6. Invest in REITs and Generate Passive Income
For those who don't know what REITs are, it stands for Real Estate Investment Trusts.
Real estate investing in India is no easy feat. It's a highly regulated industry, and hurdles abound for those who want to build or buy real estate. But despite these difficulties, there are plenty of ways to invest in real estate in India and make money from it.
If you're earning a good salary and have are in the position to invest and grow your money, then once you've established a stable source of income, look into real estate investment trusts (REITs) and other passive income options that allow you to get paid while you sleep or while you enjoy yourself.
For example, if you are looking for an investment property in Mumbai with decent prospects for long-term capital growth, buy residential apartments through Tata Value Homes. It's a great way to earn monthly dividends and own shares in commercial properties across India.
Don't be intimidated by all the legal documents; it's just more paperwork!
7. Make Money By Peer to Peer Lending
Peer-to-peer lending is one of the most popular ways to earn a passive income online. A loan is taken from a number of investors and then distributed among various borrowers.
You can apply for loans as well as invest your money into other people's projects. In order to be successful, it is important to diversify your portfolio so that you don't put all your eggs in one basket.
In P2P lending, you can take part as a lender or borrower. As a lender, you can invest your money in peer-reviewed loans at relatively low-interest rates and modest risk. If a borrower is unable to repay, it's usually up to their cosigner—who's usually an immediate family member—to pay back what's owed.
Peer-to-peer lending sites tend to make money by charging both borrowers' and lenders' fees for service (which typically range from 1% to 10%). In addition, some sites offer bonuses (or even rebates) based on how much borrowers repay.
8. Invest In Small Indian Startups and Make Money
Investing in startups is a great way to earn passive income. Investing in startups is a part of Angel investment, and it's a very useful way how to generate passive income.
Startups usually have a high rate of failure and risk of loss. Still, when you invest in top startups with a good idea, growth potential, and solid management, you can make money easily by selling your equity stakes.
In order for an investor to realize any kind of return on his or her investment, it means that someone else has to be willing to pay more for their shares than what they paid for them at one point in time.
This high demand can also translate into increased value for your investment portfolio as well since startup investments are almost always considered high-risk investments and priced accordingly compared to other asset classes.
9. Make Money Using Fixed Deposits In India
Fixed deposits are still one of India's most popular ways to make money. While it's true that you won't get a giant return on your investment—fixed deposits offer a low but reliable interest rate—but they're easy, safe, and secure.
FDs usually have short lock-in periods of six months or less; once your funds are locked in, you know exactly how much they will earn and when you can access them.
Make fixed deposits every month from January through December, using different banks or branches as account holders (and making multiple fixed deposits with each account holder). You could end up earning an annual return as high as 16 percent.
This method is safer and secure with a decent profit percentage. You can definitely try this out since it doesn't require large investments. Moreover, your money is in the safer hands(bank).
10. Make Money By Opening HomeStays
In recent years, it's become incredibly easy for anyone to earn passive income by opening homestays. These are not your average B&Bs; most of them can be opened from anywhere and require very little upfront investment.
How does it work? Your guests stay with you for a certain period of time, which might last a night or two. They pay you for their stay, and you keep 100% of what they pay. You only need to pay your bills from that money—the rest is profit!
Case Study:-
For example, if you charge $200 per guest per night and 10 people book your room over a weekend, you make $2,000 on Airbnb alone (not counting payments from other sites). It doesn't take much to open a homestay. All you really need is an affordable property (you could use your own home) plus enough furniture to host guests comfortably. Everything else can be bought as needed—and when I say everything else, I mean everything! Guests don't care about fancy decor or upscale amenities like TVs and Wifi; all they want is somewhere comfortable to sleep at night.
11. Build A Mobile App And Make Money
Mobile Apps Everyone uses apps on their smartphones now, and they spend more time on them than on any other device. There are literally millions of different apps out there, so there's definitely room for your creation too!
Mobile applications are becoming very popular these days, and creating a mobile application is one of the ways to earn money. You can also use your existing skillset and create a mobile application. All you need is a good idea for an app, some basic programming knowledge, and access to software that will help you code your application.
With tools like PhoneGap and Appcelerator, you can create a mobile application without writing a single line of code. If you want to make some money out of your idea, there are multiple ways to do so. You can sell your app or offer premium versions with additional features. You could also earn revenue by showing ads or getting commissions from online stores that sell products through your app.
12. Create an Online Course and Make Money
If you have a niche you are passionate about; it's more than likely that others will share your interest. If so, there is an opportunity for you to create an online course and make money with it.
Creating an online course is a great way to make passive income from anywhere. You don't need any prior experience, and anyone can do it as long as they have access to quality learning materials, software, or other content that they can provide through their course.
You will do all of these steps without leaving your home, meaning you can still generate passive income while not working full-time. As such, take action on these ideas and try them out!
If it doesn't work out as planned or something better comes along, remember that iteration is key and successful startups are built through trial and error (and failure). I am advising this because I have seen a lot of failure in an online course selling business.
13. Earn Money on YouTube In India
Each video that you create can be a money machine for you. Once you create and upload an engaging video, it will serve you for a lifetime and keep generating passive income while you sleep.
To earn money on YouTube In India, you need a really compelling video with original content. From there, you need people to view that video and like it enough to subscribe.
Then it would help if you had those subscribers and viewers who come back day after day, week after week, and month after month — because that's how YouTube rewards creators by paying them money based on their views over time.
Again, it's not easy — if it were, everyone would be doing it! But creating great videos is something you can do yourself at little or even no cost with existing technology.
14. Sell Stock Photos and Videos and Make Money
Video and images are an easy and effective way of generating passive income. Although you may only be making a few bucks a month from your stock images, it's always money that is being made passively without requiring any extra effort from you.
Even if you don't have any images or videos that you can use for stock yet, simply set up an account with one of these companies will let them start accruing earnings for when your portfolio is ready.
Overall, there are plenty of sites that allow you to make money by selling your videos and images online. No matter what kind of content creator you are, there's something out there for everyone, even if it's not a site dedicated specifically to video editing or photography!
9 best stock photos and videos marketplace:
Shutterstock
Fotolia
Dreamstime
Getty Images
iStock
Stocksy
Crestock
BigStock
123RF
Chek and try them out!
15. Selling Handicrafts/Homemade Products and Making Money
If you want to work from home and make a passive income for yourself by at least working for a few hours a day, you can sell homemade products in India and make good money. As more and more of us move towards urban cities from small towns, selling homemade products has become very common.
Moreover, if you have that creative eye inside you, then there is no better way than to use it. If you have any sort of hobbies like knitting and crocheting or cooking, then you work on it by making and selling homemade products online. Selling Homemade Products In India and making money is easier today than it was ever before, as many customers are ready to purchase products directly from your doorstep without even stepping out of their houses.
You can create your website using WordPress and integrate it WooCommerce, or you can directly make use of Shopify. These Content Management Systems(CMS) will allow making your e-commerce as quickly as possible without having knowledge of coding.
16. Invest In Crypto Currencies
Crypto is not a stock. Crypto isn't a company, it's not a commodity, and it has no central issuer. It's just an open-source code that makes use of strong cryptography to keep transactions secure and anonymous.
Crypto does not have a centralized control system or a single administrator in charge. Because it isn't tied down by rules, regulations, and laws, you can use your imagination in order to make money by investing in Crypto in India.
Crypto offers global possibilities; it is completely independent of any single country or region – It doesn't belong exclusively to anyone or anything.
You have tons of possibilities if you are willing to invest. You can invest in Bitcoin, Ethereum, Dogecoin, and many more by simply buying their coins. These options are called exchanges, where you can buy these coins from a single source.
17. Make Money With Dropshipping Business
A dropshipping business is an online store that brings in sales without stocking any inventory. Dropshipping enables entrepreneurs to launch a new business with little or no money down and minimal overhead, making it a viable option for earning passive income quickly.
To get started, choose a niche, sign up for a dropshipping platform, and list products from one or more suppliers. When you make a sale on your store, your supplier will ship products directly to customers from their warehouses at no cost to you.
Shipping times and taxes are included in product prices, so you have nothing else to worry about after you place orders. With dropshipping, your biggest expense will be marketing; once orders start coming in, profits can begin rolling into your bank account with very little work required on your part!
18. Try Affiliate Marketing To Earn Passive Income
Affiliate marketing is a popular way to make passive income online. Affiliate marketing is a type of performance-based marketing in which a business rewards one or more affiliates for each visitor or customer brought by their advertising efforts.
Marketers may either work directly for a company or be independent contractors who sign contracts with several companies and advertise their services through various online channels. A network of affiliates can be monetized either directly by those who wish to sell products and services themselves or by other third parties like advertisers whose business would benefit from increased sales and public awareness.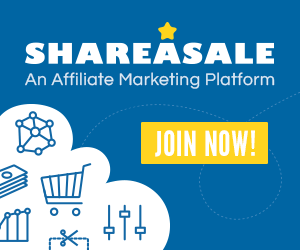 You can then decide how much of that money to keep as profit and how much to reinvest back into your business. One of the best ways to make money with affiliate marketing is through Amazon Associates, which allows you to link products on Amazon with your referral URL and earn a percentage of each sale.
When selling online, an affiliate must market their program with compelling sales copy that will convince potential customers to purchase and provide ongoing support that will assist them after any sale has been made.
19. Publish an E-book and Get Royalty
E-books are an extremely effective way of marketing yourself, your brand, and the service you can sell. So if you want to earn passive income in India, publishing an e-book could be a great idea for you.
An e-book is basically a long-form essay that's usually meant to be read on tablets or e-readers. However, they can also be read on computers. In other words, an e-book is usually longer than a typical book but shorter than a magazine feature.
Here's how it works: E-books are a digital product that allows you to make money without any shipping or logistics costs getting in your way, and they generally sell better than physical books.
20. Selling Digital Products and Making Passive Income
Digital Products Selling is a business and a source of passive income where you earn money by selling digital products. Digital products are not physical and tangible and can be delivered over the internet through an online medium such as email or download links.
There are several opportunities that come with a business selling digital products. You don't need any capital or building up infrastructure. Just create a product, sell it online, and get paid either through COD or via Internet banking on your bank account instantly after receiving payment from your customer.
Some ways of earning passive income with online services include charging for an information product, offering consultation, or providing additional value to customers with services like webinars or personal coaching.
Conclusion
Passive income is the backbone of many fortunes. They are the lazy person's path to wealth: lift a finger, make money.
Laying out automated sources of income is one method for expanding your wealth. It can assist you with creating financial well-being and accomplishing financial independence from the rat race in the long haul.
There are enormous ways of generating recurring, automated income, like through:
Effective money management
Investment properties
Procuring sovereignties.
Some recurring, automated passive income sources require a forthright monetary responsibility, like buying an investment property.
You need to analyze and think about which passive sources of income you can try according to your capacity and accumulate riches without working directly.
I wish you all the best for achieving financial independence at a very early age and accumulating riches.